Bed and Breakfast in Alsace
in Niedernai in the Bas-Rhin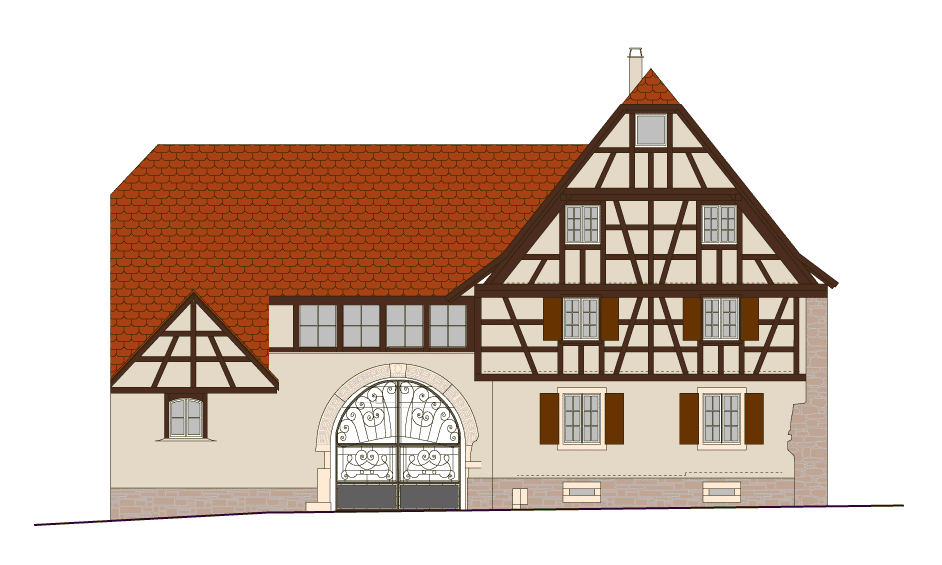 The 1686 guest house is in Niedernai, a typical Alsatian village on the Wine Route between Strasbourg and Colmar
The outbuildings and attics of this former feeder farm of the neighboring castle were renovated in 2021 in keeping with the original architecture. The house still leans against the old, fortified wall today. Its Renaissance portal and its imposing beams tell you its story, the cob walls are in perfect harmony with nature. We have created an exceptional place with bright and spacious rooms. You will be able to appreciate the charm of the old mixed with a luxury offer including all the necessary comfort for a unique experience.
1686, house and guest rooms in Niedernai in the Bas-Rhin in Alsace.